Vicar's Letter
July 2018
Rev'd Joy writes: July is an exciting month for St Mary's and Dagnall church. We look forward with anticipation to St Mary's Carnival on Saturday 7th July. We will also be welcoming a new member of the team who will be coming as curate. He will be at the Carnival, so I hope you will have the opportunity to meet him there. Meanwhile, here is a brief introduction.
---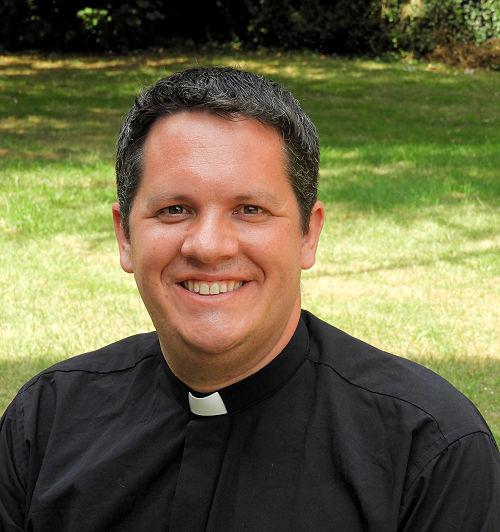 Hello! My name is Stephen Burge and I will be joining St. Mary's as an Assistant Curate on 8th July, 2018. Rev'd Joy thought this would be a great opportunity for me to introduce myself.
I have been training for the priesthood on the Eastern Region Ministry Course, a part-time course run by local dioceses and I am coming to Eaton Bray and Edlesborough as a Self-Supporting Minister. This means that I will continue in my secular work and will be in the parish on Sunday mornings and a morning during the week. I work in Higher Education, where I teach and do academic research in the study of Islam - which often comes as something as a surprise to people!
Understanding other faiths is something that is very important to me, and I feel called to study Islam very strongly - it is only through understanding and engaging with others that we can really build up a world in which people of different faiths and beliefs can live together. I work as a Senior Research Associate at the Institute of Ismaili Studies, which is a small private research institute based in King's Cross.
I will be ordained as a deacon by the Bishop of St. Albans on Sunday 1st July. All clergy are ordained a deacon at the beginning of their first year in their curacy (which is a bit like an apprenticeship), and are then ordained a priest a year later. In the Acts of the Apostles, Luke tells how a group of seven people were made deacons (literally, 'servants') to help the leaders of the church, to pray and to preach the word of God (Acts 6:1-4). In the contemporary Church deacons continue to 'serve' a priest, by baptising children, officiating at funerals, leading non-Eucharistic services (like Evensong) and assisting at the celebration of the Eucharist. So you may see me doing one of these roles over the coming year!
I come from an Anglo-Catholic / Liberal Catholic background and have been worshipping at All Saints', Leighton Buzzard for the last 9 years. Before that I lived in St. Andrews and Edinburgh, having grown up in Epsom in Surrey. I currently live in Linslade/Leighton Buzzard, and have two sons - Christian (12) and Peter (10). My wife, Laurelin, and I are separated but we still remain a close family, so you may see them around the village with me from time to time. I enjoy long walks, travelling to new places, films (especially spy films), but my main passion is for music, especially opera, so if you start talking to me about music you may not be able to escape for some time!
I am really looking forward to coming to the parish of Eaton Bray and Edlesborough and I will be extremely grateful for your prayers as I start my ministry with you. There will be much to learn and new things to experience, and I am excited to start this new journey with you all.
Stephen
---
Letter Archives
2018
Other Years
About the Vicar's Letter
The Vicar's Letter has been appearing in the villages Focus magazine since August 2002.
The Rev. Peter Graham also used to publish The Vicar's Letter in the parish magazine of 1964. Please see the Vicar's Letter area for these.