Weddings
Congratulations. Marriage is one of the biggest decisions anybody will make in life. It can be the beginning of a wonderful life with the person you love. But organising the wedding day can seem daunting, and making a go of married life an even greater challenge.
We want to do all we can to make your wedding day special, and to help you prepare for a lifetime together.
---
Why get married in church?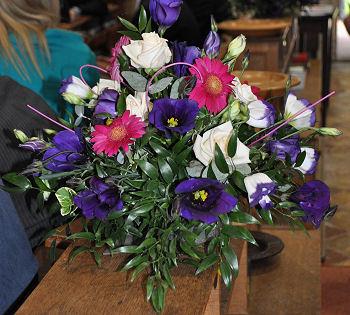 A marriage service, wherever it is held, is a public declaration of love and life-long commitment to your partner. If you choose to get married in church, there is an added dimension - the assurance that God cares about your relationship and that his resources and strength are available to help you.
Including God in your marriage doesn't mean that you will avoid all the usual ups and downs, but you will know that you can look to God for help and guidance and that his love will sustain you. You will also have the support and encouragement of the Christian church family.
---
Who can get married?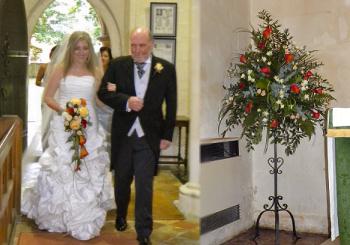 God loves everyone, and Christian marriage is open to all those who ask for a Christian wedding: you do not need to be baptised or confirmed in the Church of England.
Marriage in the Church of England must be between a man and a woman over the age of 18 years (or over the age of 16 if you have the written consent of your parents). You must not be married to anybody else, and may not be more closely related than first cousins. If one or both of you are not British citizens, you will need to discuss the possibility of obtaining a Special Licence with the minister at the outset, before a date for your wedding can be confirmed.
---
What if one of us is divorced?
Marriage in the Church of England is available to people who are divorced and whose previous partner is still alive. This is possible at St Mary's, so please contact us to find out more.
---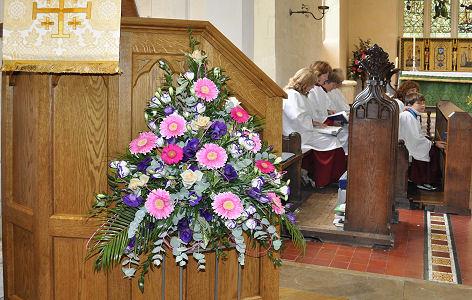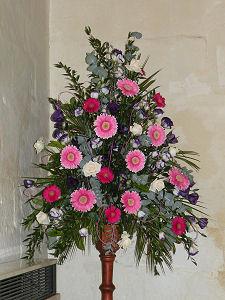 ---
What if I don't live in the village?
At the moment, if you meet the conditions above, you have a right to be married at St Mary's Eaton Bray provided one or both of you live in the parish. You may also be married at St Mary's if you have been worshipping here regularly on Sundays for six months or more and are on the Church Electoral Roll.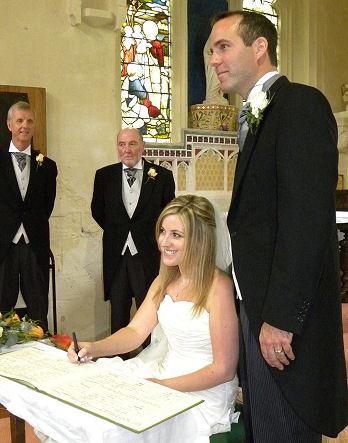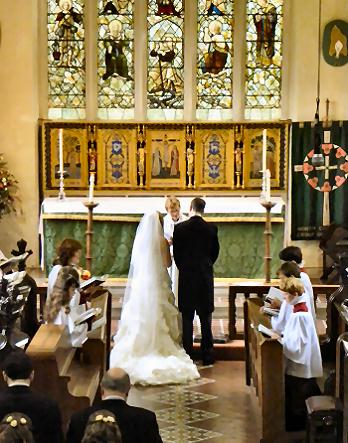 Marriage at a church with a qualifying connection
Following the change in wedding regulations by the Church of England Marriage Measures Act 2008 it is now possible for a couple to be married in a church that has a special meaning to them. Therefore, providing the church is available for a service, couples will be able to choose to get married in:
their local parish
the parish where they were baptised and/or confirmed
a parish they have lived in for 6 months or more, at any time during their lives
a parish they have attended worship in for at least 6 months
the parish their parents lived or worshipped in (during the child's lifetime)
the parish their parents were married in
the parish their grandparents were married in
You will need to provide evidence to support your qualifying connection.
Please contact us if you have any questions or want to book a wedding.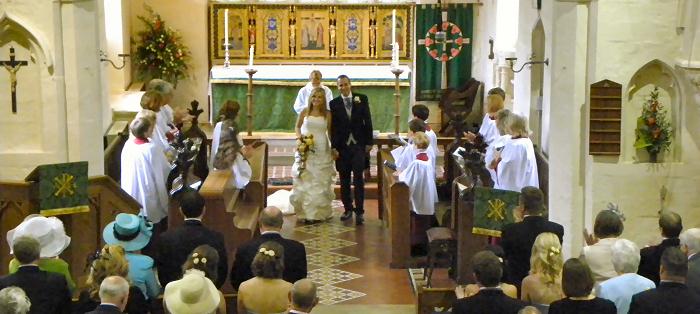 ---
Further Information