Vicar's Letter
July 2013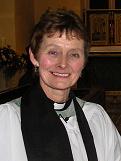 It's June 10th and I'm amazed that there are still bluebells flowering in the garden. There are also three elegant pale pink tulips that have survived the winds of the last few weeks.
The delayed spring coupled with, I hope, a blissful late summer may have vegetable gardeners, allotment holders and farmers harvesting good crops later this year.
Can we learn something from our somewhat unpredictable weather this year?
I believe we need to acknowledge that however well we plan, the hours spent researching, writing lists and seeking perfection - nature is greater than us. Despite scientific advancement, fertiliser, weed control, pesticides, and an increasing number of fascinating technological developments we still fail. The human race has tried to take control but exploitation of the world's natural resources has merely succeeded in destroying vast areas - reducing them to wasteland with the result that millions of people are hungry and have no clean water.
Is there anything we can do?
Enjoy your garden, allotment, greenhouse, window box or patch of grass covered in daisies or dandelions.
Good enough is fine, trying to achieve perfection can leave you too exhausted to make the most of what you have.
If you use the internet look up The Observer, June 8th 2013 and read the Global Development section on eight ways to solve world hunger.
Recycle or compost waste, many will say that it's a waste of time but it must be better than burning it and I do feel that I'm doing something positive.
Please don't waste food especially if it's suitable for the FOODBANK. We all have tins and packets in the back of a cupboard that seemed like a good offer. Check the date before you dump it and donate it if the date has not expired.
Summer is coming, enjoy the carnival and all the other community events listed in Focus.
On August 4th we will be celebrating Lammastide, at St Mary's Eaton Bray (8am & 10am) and at Dagnall (9am), giving thanks for the first fruits, grains and vegetables of the season.
Thought for the month: Nature never taught me that there exists a God of glory and infinite majesty. I had to learn that in other ways. But nature gave the word glory a meaning for me. I still do not know where else I could have found one.
C S Lewis (1889-1963)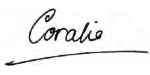 ---
Letter Archives
2013
Other Years
About the Vicar's Letter
The Vicar's Letter has been appearing in the villages Focus magazine since August 2002.
The Rev. Peter Graham also used to publish The Vicar's Letter in the parish magazine of 1964. Please see the Vicar's Letter area for these.