About Our Church
Coronavirus
We meet to celebrate Holy Communion at 10am each Sunday and also at 8am on the third Sunday of the month when we have a non-communion service called Worship for Everyone. There is also Holy Communion at 8am on the first and third Sundays of the month. The 10am service is live streamed, so if you cannot come to church in person, please revisit this website and click the link to access the service on the St Mary's Eaton Bray YouTube channel.
A copy of the service booklet is available to download.
If you are in need of help, please ring the Vicar on 01525 220261 or send a message via the contact page.
Prayer
Keep us, good Lord,
under the shadow of your mercy
in this time of uncertainty and distress.
Sustain and support the anxious and fearful,
and lift up all who are brought low;
that we may rejoice in your comfort
knowing that nothing can separate us from your love
in Christ Jesus our Lord.
Amen.
When coming into church, face coverings are optional. We have hand sanitiser available, and should you wish, for your own peace of mind, to keep the seat(s) next to you vacant, please use the coloured cards on the bookcase to indicate your wishes to other worshippers.
All Saints, Dagnall is holding Holy Communion services on the third Sunday of the month at 10.30am
St Mary's, Eaton Bray is open every day from 10am to 4pm. All are welcome!
Our church is for everyone but due to the current situation the building is currently closed for worship and visitors. In the meantime you can admire our fine medieval features, sit quietly for a while or take time to pray a quiet prayer.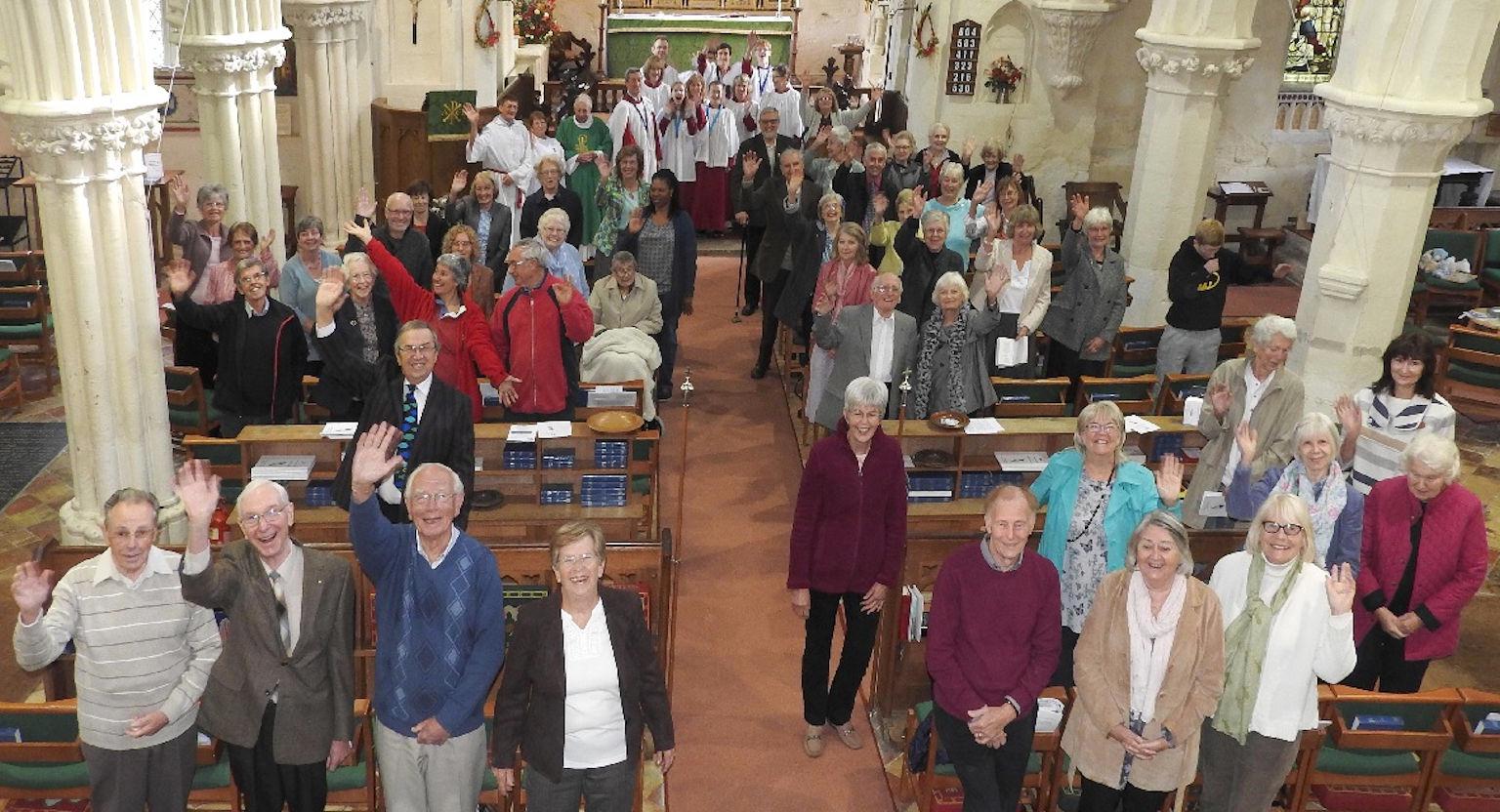 Our main service each Sunday in normal times is at 10am. It is a Sung Eucharist (Holy Communion). As a congregation we do our best to be warm and friendly and welcoming to all, so there is no need to be anxious about coming through the door for the first time. At this service you will find a good size congregation, and on the third Sunday of the month there is a less formal, non-communion service. Families are always welcome. Children will be given an activity pack but we also try to include them in worship.
We are continually improving the building and its facilities: we have comfortable, padded chairs and recently added a wheelchair accessible toilet extension with baby changing facilities. We also have a 'kitchen in a cupboard' so we can serve refreshments after services and at our monthly coffee morning, as well as at many other events held in church.
During the year there is a full program of entertainment and social events including Carnival, Open Gardens, Christmas Fayre, Music at St Mary's and Men's Breakfast Club with cooked breakfast and interesting speakers. There are also discussion groups in Lent, a friendly and supportive monthly Prayer & Praise group, and Messy Church for young families which is held at different times during the year.
We invite you to pay us a visit and find out more.
---
Eaton Bray with Edlesborough Parish
St Mary the Virgin, is in the parish of Eaton Bray with Edlesborough (which comprises Eaton Bray, Edlesborough, Dagnall, Northall and Wellhead) in the Deanery of Dunstable, part of the St Albans Archdeaconry, which in turn is part of the St Albans diocese.
The parish boundaries are spread across two counties. Whilst Eaton Bray is part of the District of Central Bedfordshire, Edlesborough is in the Aylesbury Vale District of Buckinghamshire. Whilst the Parish Church for the whole parish is St Mary's in Eaton Bray there is another church in Dagnall, where Anglicans and Methodists work closely together in the same building which is part of the old parish of Edlesborough. None of these administrative complexities worry our parishioners, at Eaton Bray and at Dagnall a warm welcome is always given!
The two parishes were united (and Edlesborough transferred from the Diocese of Oxford) in 1974, when the Church of St Mary the Virgin, Edlesborough, was closed for public worship. This historic church, on its dramatic hill-top setting, is now in the care of the Churches Conservation Trust, and occasional services such as Evensong, the Church on the Hill festival, and one of the three Carol services are held there. You can find more about our worship, ministry and outreach on this website.
---
Historical Information
The Church is early 13c. and has carved Early English stone arches and font, elaborate 13c. Ironwork on the south door and Bray family brass. There are also many other interesting architectural and historic features. It is described as one on the finest Parish Churches in the country.
For more information, please see the Virtual Tour created especially for this website.
Family History / Genealogy
If anyone is seeking information about their ancestors who may have had a connection with either
St Mary's church, Eaton Bray or St Mary's church, Edlesborough,
please contact Eileen on [email protected].
---
North Chilterns Group
St Mary's Church is a member of North Chilterns Group of Parishes (NCG). For more information about the NCG, please see the North Chilterns Group page.
---
---
Special Services
There are a number of pages with information about holding special services at St Mary's Eaton Bray; Baptism, Confirmation, Weddings, Funerals.
---
Church Groups
For more information on the various church groups, please see the Church Groups page.
---
External Links
We currently link to a number of external websites that may be of interest to you. These links can be found on the External Links page.