Vicar's Letter
August/September 2014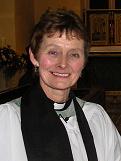 Summertime and the livin' is easy, is an aria composed by George Gershwin for the 1935 opera, Porgy and Bess. The lyrics are by DuBose Heyward from the novel Porgy on which the opera was based. Gershwin's highly evocative music mixes elements of jazz and the song styles of Negroes in the southeast United States from the early twentieth century. Summertime is one of the most covered songs in the history of recorded music, with more than 33,000 covers by groups and solo performers.
We have enjoyed some lovely summertime weather recently and although it rained a bit on Carnival day it was glorious for the Open Gardens. Now the schools have broken up, some families will be enjoying holidays either in England or further afield. By the time you read this I will have had two weeks in Wales and being a positive person I anticipate wall to wall sunshine but will be taking my waterproofs and wellies, just in case.
I will be back for August and during the school holiday will be combining, at St Mary's, TOTS and Messy Church activities. On Tuesday 12th August and Tuesday 26th August we meet at St Mary's from 11am-1pm for games outside if the sun is shining and heaps of activities. Bring a picnic and I'll provide ice cream. I will email and text reminders to everybody on my lists. Please let me know if you are coming along, I'd hate to run out of ice cream!
Seasonal Services in August and September include Lammastide on August 3rd - 8am and 10am at St Mary's and 9am at All Saints Dagnall. Harvest Festival this year will be on September 28th - 8am and 10am at St Mary's and at 3pm there will be a shoebox packing party for Samaritans Purse. Look for the brightly coloured advertisement in this issue of Focus.
Finally, as many of us enjoy a break, let's not forget those who cannot have a holiday because of poor health, poverty or an inability to take time off work as well as those who live in areas of conflict, where survival, freedom and the hope of a safer, peaceful life are their priority.
A prayer for this Summer We pray for all those going on holiday this Summer and thank you for the refreshment which holidays bring to our lives, the excitement, the freedom from routine and new experiences and opportunities. We pray too for those who are less fortunate than ourselves; those who live in developing countries, in countries where there is very little stability or where there is drought and famine. Teach us to be mindful of those who are weary with the relentless struggle to keep alive; for those who can never look forward to a good meal and a comfortable bed, and those who barely have the necessities of life, much less its extras. Amen.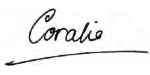 ---
Letter Archives
2014
Other Years
About the Vicar's Letter
The Vicar's Letter has been appearing in the villages Focus magazine since August 2002.
The Rev. Peter Graham also used to publish The Vicar's Letter in the parish magazine of 1964. Please see the Vicar's Letter area for these.