Vicar's Letter
December 2011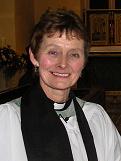 When the world was dark and the city was quiet, you came. You crept in beside us. And no-one knew. Only the few dared to believe that God might do something different.
Walking along the quiet Eaton Bray / Edlesborough footpaths on a still, bright, chilly November morning I had no idea what to write here. The headlines offered little inspiration; Death toll in Syria rising, European finances in freefall, Teresa May faces a grilling over immigration checks, Greek PM announces new Government, Iran facing tougher sanctions, etc.
Then I picked up a book, Forgiving and Forgetting by Nick Fawcett. There is no mention of tinsel, turkey or indigestion - just a summary of four key truths at the heart of Christmas; a time for giving, receiving, forgiving and forgetting. Christmas is a time for giving presents, thoughtfully chosen, from the heart. The presents we buy need not be expensive or the latest 'must have' but given with love because 'it's the thought that counts'.
As well as giving at Christmas we also receive. Do you remember what you got last year? Do you still have it or has it joined the bag for the tombola? It's not just about gifts, it's about getting the most out of Christmas and so often the more we put in the more we get out.
Christmas is a time for forgiveness. It isn't easy to say sorry and sadly many people also find it difficult to accept an apology. If we are to mend broken relationships and restore trust then we also have to let go. Whoever we are we shouldn't dwell on the past but live today and tomorrow in this world. In his letters to the new Christian communities that sprung up after the death of Jesus, St Paul tells the people, who often lapse into their old ways, that although there may be trials and tribulations there can be joy, peace and hope if we but put away all bitterness and wrath and anger.....and be kind to one another, tenderhearted, forgiving. As God in Christ has forgiven us. (Ephesians 4:31-32)
When the world was dark and the city was quiet, you came. You crept in beside us. Do the same this Christmas, Lord. Do the same this Christmas.
Christmas Greetings and a happy, healthy New Year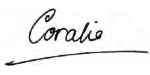 ---
Letter Archives
2011
Other Years
About the Vicar's Letter
The Vicar's Letter has been appearing in the villages Focus magazine since August 2002.
The Rev. Peter Graham also used to publish The Vicar's Letter in the parish magazine of 1964. Please see the Vicar's Letter area for these.