Vicar's Letter
August/September 2011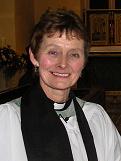 August is the main holiday period for families with young and teenage children as schools in England and Wales close for the month. September is a good month for those who do not have school age children nor work in educational establishments.
The word holiday has related but different meanings in English-speaking countries. Based on the words holy and day, holidays originally represented special religious days or Holy Days of Obligation. The word has evolved in general usage to mean any special day of rest (as opposed to regular days of rest such as the weekend or in my case Monday).
The world we live in often seems unrelenting; people work long hours, hold down several jobs and are in constant communication with family or work by mobile phone. I thought technology might create more space in busy lives but the instant access it gives seems to allow no respite and rising stress levels. We all need holidays; it may be just a day or two, it may be just stopping and turning everything off at home and letting the silence and calm wash over you to renew and refresh a tired body, mind and spirit. We live in beautiful villages surrounded by glorious countryside so take time out to look, to walk, to have a picnic in the garden, to get to know your family again. Holidays are a very important time because they maintain traditions that will always be remembered and repeated for generations. They can also teach us that there are other things in life, that there is possibly a better way to live.
In the church we will be celebrating some Holy Days in the next two months. The Feast of Lammastide is celebrated on August 1st as the church and farmers give thanks for the first fruits of the Harvest. The Lammas festival included an ancient English custom when a newly baked loaf was presented before God at the mass. At St Mary's we will be sharing a rustic hand baked loaf after the service on August 7th. On September 4th we celebrate our Patronal Festival remembering the Blessed Virgin Mary and, looking further forward to the beginning of October, on the 2nd it is Harvest Festival.
I really hope that the sun shines on all those taking a well earned holiday in August or September, whether it's a couple of days at home or a longer break and that you all find time for some rest and may the peace of the Lord be with you.
P.S. I shall probably be rained upon everyday as I dash from one venue to the other at the Edinburgh Festival!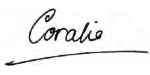 ---
Letter Archives
2011
Other Years
About the Vicar's Letter
The Vicar's Letter has been appearing in the villages Focus magazine since August 2002.
The Rev. Peter Graham also used to publish The Vicar's Letter in the parish magazine of 1964. Please see the Vicar's Letter area for these.