Vicar's Letter
May 2011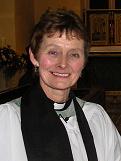 It's Saturday 9th April, the weather has been beautiful and the Spring flowers are just glorious, rather like the production of Glorious! I saw last evening in the village hall. A great evening, thank you Front Row.
May marks the beginning of the wedding season with seven weddings at St Mary's this year. A wedding is one of life's great moments, a time of commitment, celebration and great joy. For Christians, marriage is also an invitation to share life together in the spirit of Jesus Christ and is based upon a solemn, public and life long covenant between the couple. The couples will need the continued support and encouragement of family and friends in the days and years ahead of them and as the church bells ring out this Summer please remember: James and Lisa, Nick and Emma, Paul and Claire, Matthew and Katherine, Aaron and Rachel, Scott and Melissa and Christopher and Erin.
Beat the Bounds on Sunday 29th May, Rogation Sunday. Celebrating rural festivals is an important part of my Agricultural Chaplaincy and throughout the year I hope to celebrate those that mark the agricultural year either in church or out in the surrounding countryside. Rogation was originally a pagan rite introduced by the Romans when a crowd moved in procession around the cornfields, singing and dancing, sacrificing animals, and driving away Winter with sticks. Today we walk around the Parish boundary and ask for blessing on the seed and land for the year ahead. At well-known landmarks along the route like a bridge or stile or ancient tree, the procession halts and a prayer may be said imploring God to send seasonable weather, keep the corn, roots and boughs in good health, and bring them to an ample harvest. At one point, in the past, beer and cheese would be waiting for the walkers.
Why not join me on May 29th at 11.30am to 'beat the parish bounds' of Eaton Bray and Edlesborough. Check for information on the Church notice boards and web site. We may find beer and cheese on the route!
Finally, by the time you read this I will have been in post for 10 weeks. Thank you everybody for such a warm welcome. There are still many groups to visit but I will get around to you all eventually.
Enjoy the May Bank holidays and contact me if you want to join the walk on the 29th.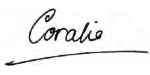 ---
Letter Archives
2011
Other Years
About the Vicar's Letter
The Vicar's Letter has been appearing in the villages Focus magazine since August 2002.
The Rev. Peter Graham also used to publish The Vicar's Letter in the parish magazine of 1964. Please see the Vicar's Letter area for these.