Vicar's Letter
November 2011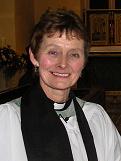 Do you remember him, her, when, what, why, the horror, how beautiful, that night, the time we laughed 'till we cried?
Each one of us carries around a vast array of memories some filled with joy, others painful or sad, things we'd like to forget or images we want to hold onto forever.
They are part of us, moulding who we are and influencing our progress through life.
November is a month for remembering.
On Sunday 13th November Remembrance Day services and parades remind us of those who have died fighting to protect us, to bring peace and justice for all people and continue to do so throughout the world today. There will be a Remembrance Day service at 9.30 in St Mary's Eaton Bray followed by laying of wreaths at the Edlesborough War Memorial. I hope that many of you will be able to join me in prayer for the peace of the world, for a safe future for our children and future generations. We may feel safe, far removed from the horrors of the world here in Eaton Bray, Edlesborough, Northall and Dagnall but so did those who today live in fear in the war torn areas of the world.
On Sunday 30th October we will have celebrated All Saints, giving thanks for all the Saints who have helped us and guided us through life as well as those who have for two centuries dedicated their lives to sharing the Christian Gospel in the footsteps of Jesus even to the Cross.
Wednesday 2nd November is All Souls' Day when the Church remembers all those who have died. There will be an 8pm service at St Mary's when we will read the list of names of those who have died in the Parish in the last year and others we continue to remember. If you would like me to include anyone in the list please drop a note into the Rectory or sign the list in the church porch.
Finally on Sunday 27th the new Church year begins with Advent Sunday. There will be a North Chilterns Group Advent service at St Giles Church Totternhoe at 4pm in addition to the normal Sunday services.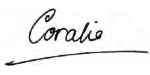 ---
Letter Archives
2011
Other Years
About the Vicar's Letter
The Vicar's Letter has been appearing in the villages Focus magazine since August 2002.
The Rev. Peter Graham also used to publish The Vicar's Letter in the parish magazine of 1964. Please see the Vicar's Letter area for these.