Vicar's Letter
April 2011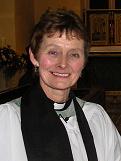 It's March 11th, the sky's blue, the sun's shining, the snowdrops have gone over, the daffodils are still keeping their heads down but all seems right with the world. Well I'm not sure that it is! Try as I might I cannot avoid the images of suffering in North Africa, the deaths in Libya or as the headline in my newspaper said, carnage in rebel city as Gaddafihits back, the ongoing conflict in Afghanistan and many more vile things happening around the world and closer to home. Add to that the latest earthquake and Tsunami in Japan.
Not a very positive Easter message I hear you say but the St Albans Diocese Lent challenge, Choose Life; Choose Love, is challenging and I am sure once again it will make me think and reconsider my priorities including the importance of family and friends and those who live alone in our villages. I do wonder whether we, the human race, with all our sophisticated technology and communication skills have progressed at all in our respect and care for one another and the planet we inhabit.
Two thousand years ago Jesus walked this planet with a message of hope. Many have followed in his footsteps sharing the message and bringing comfort and hope to others. Too many of them, like Jesus, have met an untimely death for their efforts to make a difference in the lives of ordinary people and above all having the courage to expose their faith in a loving God.
Yet that hope lives on and on Sunday April 24th the Churches of our villages will be celebrating Easter, the resurrection of Christ. It will mark a new day, a new beginning, bringing fresh hopes, and an opportunity to say sorry and to forgive.
As new Easter candles are lit accompanied by the words, may the light of Christ, rising in glory, banish all darkness from our hearts, let's celebrate the hope and promise that God gives us in the resurrection of Christ. I hope that however you are celebrating the Easter weekend this year it will be a joyous celebration and that you may find hope and peace in the Easter message.
Don't forget Sunday April 3rd is Mothering Sunday, there will be a service at St Mary's at 10am with Simnel Cake and flowers (there may be no daffodils this year). I look forward to welcoming you for a good sing and a short lively sermon.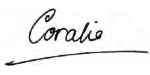 ---
Letter Archives
2011
Other Years
About the Vicar's Letter
The Vicar's Letter has been appearing in the villages Focus magazine since August 2002.
The Rev. Peter Graham also used to publish The Vicar's Letter in the parish magazine of 1964. Please see the Vicar's Letter area for these.