Vicar's Letter
March 2011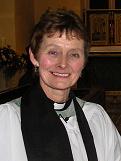 We've almost unpacked and anything left unopened will soon find its way into the loft, if it's not already there. It has been lovely meeting all the dog walkers and others and thank you for your friendly welcome.
March has arrived and with it many myths and legends including; when march comes in like a lion it goes out like a lamb. The flower most associated with March is the narcissus or wild daffodil, named after a boy in Greek mythology who was changed into a flower. The daffodil became a popular Welsh symbol in the nineteenth century and a bunch always graces my office desk on March 1st as I celebrate St David's Day.
This year Lent begins on Wednesday 9th March and I'm sure you will have used up all the eggs and fat in the fridge to make pancakes on Shrove Tuesday. Traditionally these ingredients were prohibited during Lent. I do make and enjoy pancakes but do not give up things for Lent. I think it's more important to take positive action during Lent. There are endless possibilities, including: check on your next door neighbour or somebody down the road you've not seen recently, use the village shops rather than going to larger supermarkets, spend a few minutes in the day quietly reflecting on your life and giving thanks for all that is good, going out for a daily walk or reading a good book.
Alternatively you may like to come along to a Lent group or logging onto the St Albans Diocesan Living God's Love Lent course. Living God's Love was launched in January and offers an opportunity to discover new things about God, ourselves and the world, to look with fresh eyes and explore new ways. Some of you may already be involved, others may not have heard about it or perhaps are not interested but if you want to find out more just contact me.
The Lent course has a Family Lent Challenge suitable for all ages and it can be downloaded from the Diocesan website. I will also ensure that there are copies in St Mary's Church for anybody who does not have access to the internet. There is also a Lent challenge, Choose Love: Choose Life which explores questions we face and choices we make as we live our lives. A bible verse, with comments and suggestions for reflection is emailed each day to those interested alternatively you can opt to receive the verse daily by text. If you have never considered a Lenten challenge, this could be your year.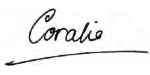 ---
Letter Archives
2011
Other Years
About the Vicar's Letter
The Vicar's Letter has been appearing in the villages Focus magazine since August 2002.
The Rev. Peter Graham also used to publish The Vicar's Letter in the parish magazine of 1964. Please see the Vicar's Letter area for these.