Vicar's Letter
October 2011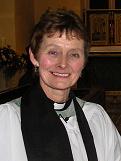 Brightly shines the Sabbath day,
Calm and peaceful is the morn
As the farmer wends his way
through the sheaves of golden corn.
These words evoke memories of a Harvest time immortalised in the paintings of Constable and his contemporaries and the poetry of Longfellow, Tennyson and Shelley. I found them in The Seasons, a collection of poetry and prose, beautifully illustrated with delicate drawings and watercolours, compiled between the years 1887 and 1890 by Louis Lawrence. The opening lines were written by Rev. R Wilton and are a fine example of morally uplifting verse by those who are long forgotten. As I write this the Harvest is over and has been reasonable. The yield is down so that farmers with livestock may face having to pay a high price for any extra feed they buy this winter. Harvest Festival is still one of the most popular celebrations in town and country churches and a reminder at this time of the year of how fortunate we are and the necessity to share what we have with the poor at this time.
The joy of the Harvest celebration, however, contrasts sharply with the reports in newspapers or on the television about the famine and ongoing conflict suffered by so many in other parts of the world, not forgetting the personal illness and grief suffered by friends and neighbours in our communities. I am often asked how I cope with this and sometimes challenged about my belief in a God that lets all this happen. Sadly I have no perfect answers but take the time to pray for strength, guidance, a helpful word or just knowing that I'm not alone when I have to face a sad or difficult visit.
October not only celebrates Harvest but also the life of St Luke, described as the "beloved physician". Luke is not only the author of the gospel named after him but also the book of Acts, which tells the story of the early Church. Luke's gospel depicts Jesus as compassionate and caring, whose desire was to bring wholeness to anybody who was in need, spiritually, physically or emotionally. This ministry of prayer and loving concern is central to the work of the church. At St Mary's there is a prayer list that is used daily and if you would like a name added please ring me on 01525 20261 or add a name to the prayer board in the church. On St Luke's day, Tuesday 18th October, at 5pm there will be a short service with prayer for healing and if you would like to join me please come along.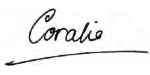 ---
Letter Archives
2011
Other Years
About the Vicar's Letter
The Vicar's Letter has been appearing in the villages Focus magazine since August 2002.
The Rev. Peter Graham also used to publish The Vicar's Letter in the parish magazine of 1964. Please see the Vicar's Letter area for these.