Vicar's Letter
June 2011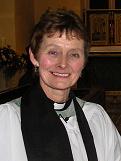 In a world where conflict and confrontation are increasingly prevalent; where the innocent are often victims of man's inhumanity, greed and desire for power and where sometimes we ask, where is it all going to end, it is in the lives of the saints I often find the support, inspiration and strength I need. I have always been passionate about the Saints particularly St Mary, the mother of Jesus, St David because I'm Welsh and all those people I have known in my life, who will never get into the calendar of saints, but have dedicated their lives to helping others, fund raising and just loving people who are in the greatest need.
This month we celebrate Britain's first martyr, St Alban, at the Alban Pilgrimage as giant carnival puppets retrace the last steps of St Alban and his remarkable story. Roman chariots, centurions, lions, roses and executioners all take their place in the spectacular procession from Roman Verulamium to St Albans Cathedral.
Alban, a citizen of Verulamium (St Albans), was executed for sheltering a Christian priest fleeing Roman persecution. Originally a worshipper of Roman gods, Alban was so influenced by the priest's prayer and teaching that he converted to Christianity. When the authorities discovered the priest's hiding place Alban exchanged clothes with him. The priest escaped and Alban was arrested. He was taken to the Imperial Basilica (the area where the Roman Museum and St Michael's church now stand) and ordered to renounce his Christian faith. Instead Alban declared his Christian faith using words that are still used as a prayer, "I worship and adore the living God who created all things". He was executed on a hill outside the city walls and the Cathedral and Abbey church of St Alban stands on the site of his grave.
This year's Festival Pilgrimage, Saturday 18th June, begins at 10.30am with a procession from Roman Verulamium (site of Alban's trial) to the Abbey with an enactment of the martyrdom. This will be followed at 11.30am by a Festival Eucharist at which The Very Revd June Osborne, Dean of Salisbury will preach. During the afternoon there will be family activities and refreshments available at the Roman Quest outside St Albans and at 4pm the Revd Dr Leslie Griffiths, Superintendent of Wesley's Chapel will preach at the Festival Evensong.
If you do decide to go along, Pilgrims traditionally wear a rose to symbolise the blood of Alban and the roses that according to legend, sprung up on the route to his execution.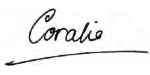 ---
Letter Archives
2011
Other Years
About the Vicar's Letter
The Vicar's Letter has been appearing in the villages Focus magazine since August 2002.
The Rev. Peter Graham also used to publish The Vicar's Letter in the parish magazine of 1964. Please see the Vicar's Letter area for these.