Vicar's Letter
August/September 2016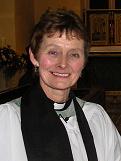 Welsh fairytale ends as Cristiano Ronaldo takes Portugal to Euro 2016 final.
I have never been a soccer fan but as Wales made their way to the semi final of Euro 2016, I was gripped from beginning to end. Gareth Bale is my new hero and I'll be supporting Portugal in the Final.
Back to the Parish, this is my final FOCUS letter. August promises to be a joyful month with weddings every Saturday. Listen out for the bells and let's hope the sun shines not just on the couples and their guests but on the children who will be on their summer holiday break from school. This year St Mary's TOTS and Messy Church will have joint activities in August on Tuesday 9th and Tuesday 23rd beginning at 11am and finishing with a picnic at 1pm. Please bring along a picnic and I will provide the ice cream. If you have any dietary problems just let me know and I'll make sure that I have something for everyone. I will email and text reminders to all on the TOTS and Messy Church lists.
Ralph, Winnie and I will be moving at the end of August and want to thank all who made us welcome at the beginning of 2011 and those who have supported me during my ministry in the villages. The whole community has been an important part of my life including the people I have met as I've walked the paths connecting the villages and the children who shout 'hello Coralie' when they see me out walking.
My involvement with the schools has been a joy. I have loved leading assemblies in the three schools especially their Christmas services in the churches at Eaton Bray, Edlesborough and Dagnall. I have baptised many babies, children and some adults, sent many couples off as husband and wife and sadly there have been many funerals for lovely people whom I had grown fond of and who have been such an important part of my ministry. It has been a privilege to be part of their lives.
Finally the children at Eaton Bray Academy produced some beautiful farewell cards including a portrait of me in full vicar vestments. I promise that I shall frame it and hang it in my hallway as a reminder of the years I spent and cherished in Eaton Bray, Edlesborough, Northall and Dagnall.
May God the Father keep you in all your days.
May God the Son shield you in all your ways.
May God the Spirit bring you healing and peace.
May God the Holy Trinity drive all darkness
from you and pour upon you blessing and light.
Amen.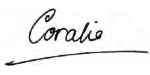 ---
Letter Archives
2016
Other Years
About the Vicar's Letter
The Vicar's Letter has been appearing in the villages Focus magazine since August 2002.
The Rev. Peter Graham also used to publish The Vicar's Letter in the parish magazine of 1964. Please see the Vicar's Letter area for these.