Vicar's Letter
May 2016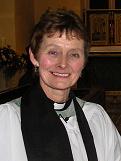 Christian Aid Week runs from 15th - 21st May and the familiar Christian Aid red and white envelope will once again drop through your letter box and the hope is that every household will contribute something to helping those in dire need across the world.
The theme this year is Love your neighbour. Jesus calls us to love our neighbour as ourselves but not just the ones who are like us who live next door or take the same Newspaper. There are many biblical references stretching back to Leviticus 19 v.18 You shall not take vengeance or bear a grudge against the sons of your own people, but you shall love your neighbour as yourself: I am the LORD.
I am sure that there are times when all we find it difficult to love some people. This may include family, neighbours, work colleagues or the person sitting next to you in Church or at a Parish Council Meeting to name just a few. One of my daughters when she was about 8 years old came home from school and announced that she and her friend did not quite like another girl in their year group to which I replied, "pardon could you repeat that please". She replied, "I'm sorry I don't like her that much but I do love her in the way Jesus loves us".
This year's Christian Aid Week focuses on Morsheda, a young mother of four living in Bangladesh. She has no land, few assets and no savings. For Morsheda's family living on low-lying islands in the Brahmaputra River, floods are a terrifying part of everyday life. Morsheda cannot even count on having a safe place to call home: the single-room, corrugated-iron house she shares with her children has been flooded four times. "I feel very scared of the river. When I look at it I keep thinking it is coming" she says.
Very few of us probably have much experience of major flooding and the havoc that it can create. Last winter however opened our eyes to the devastation that it can cause. News headlines included, Communities in Cumbria have been flooded again, some for the third time in less than a month, following torrential rain and high winds. Worst affected have been the Appleby, Keswick, Kendal and Glenridding areas, where river levels have risen. Defences in Appleby were breached when the River Eden burst its banks, flooding 40 properties and prompting several rescues.
Morsheda and her children live a precarious life. They know that the floods will come again, and soon. Just £250 is enough for a Christian Aid Home Safety Package. It could flood-proof Morsheda's home, raising it eight foot on an earth plinth, so that she has a safe place to rebuild, keep livestock and grow crops. It could also buy a goat, seeds and a wormery to help produce compost - all of which will give her a long-term income and a solid foundation for a new life. Let's give generously this year.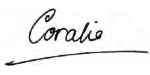 ---
Letter Archives
2016
Other Years
About the Vicar's Letter
The Vicar's Letter has been appearing in the villages Focus magazine since August 2002.
The Rev. Peter Graham also used to publish The Vicar's Letter in the parish magazine of 1964. Please see the Vicar's Letter area for these.