Vicar's Letter
February 2016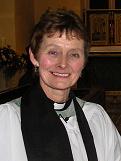 What are you going to do this Lent?
Lent begins on Ash Wednesday 10th February and the First Sunday of Lent is the 14th. It is early this year but that may be an advantage if you are still recovering from the excesses of Christmas. I will be on study leave but back on February 29th ready for Mothering Sunday on March 6th.
The gospel reading for the First Sunday of Lent is taken from St Luke chapter 4 verses 1-13 and begins, 'Jesus, full of the Holy Spirit, returned from the Jordan and was led by the Spirit in the wilderness, where for forty days he was tempted by the devil'.
If you look in a Bible Dictionary a 40-day fast for Christians before Easter did not exist in the first three centuries following the death of Christ. A period of 2 or 3 days or possibly 40hours between Good Friday and Easter was adopted. Why then the introduction of a 40 day fast? Barbara Brown Taylor an American Professor of Religion and Philosophy, suggests that early Christians became too comfortable, they were no longer arrested for championing the poor, they avoided extremes and decided it was easier to be nice rather than holy or possibly just blended in.
It was suggested by somebody, at some time, that Christians needed to get an improved hold on their faith, they needed to really face the reality of what it is to be a Christian and the church announced that there was to be a season of Lent, from the old English word Lenten, meaning "spring". This was not only a reference to the season before Easter but an invitation to 'a spring time for the soul', rather like spring cleaning. Forty days were allotted to remember what it is to live by the grace of God and not by what we can supply for ourselves. There were excellent examples in the Old Testament: Israel spent forty years in the wilderness learning to trust God, Elijah and Moses forty days listening to God.
This year the North Chilterns Group of Parishes, that includes us, are running 5 Tuesday evening sessions beginning on Tuesday 23rd February 7.45 for 8pm.
23rd Holding the cross at Kensworth Church Hall, Clayhall Road
1st March Opening our eyes at Dagnall Church
8th March Still Small voice at St Mary's, Studham
15th March Walking with God at St Mary's, Eaton Bray
22nd March Liquid worship at St Giles, Totternhoe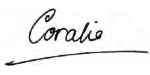 ---
Letter Archives
2016
Other Years
About the Vicar's Letter
The Vicar's Letter has been appearing in the villages Focus magazine since August 2002.
The Rev. Peter Graham also used to publish The Vicar's Letter in the parish magazine of 1964. Please see the Vicar's Letter area for these.