Vicar's Letter
July 2016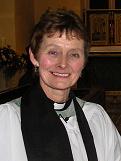 The FOCUS letter that has given me the greatest difficulty to write each year has been the July edition. This year is no exception and I resorted to looking up what I had produced over the last five years. The topics included FCN (Farm Crisis Network), Gardens, Children in the Community, Living below the Line and Rural Mission.
This month it's all about women and although I have never and would never consider myself a feminist I have always been interested in the changing role of women in society and women's rights.
Women have read the Bible for countless generations but as Editors Carol Newsom and Sharon Ringe suggest in the introduction to, The Women's Bible Commentary, women have not always been self-conscious about reading as women and there are many reasons why it is important that women do so. Women have distinctive questions to raise about the Bible and distinctive insights into its texts. The Bible, as a result of its importance, has in some ways defined a woman's place in society. Its religious and cultural authority and been used to justify women's subordination to men but in other ways has played a role in empowering women. During the women's movement of the late C19 and early C20 there emerged a clear sense of the need for women to read the bible self-consciously.
The Bible is an excellent resource if you are interested in finding out about the gifts and characteristics of the many Biblical women and others who have followed their example. Biblical women include: women who spoke out such as Deborah and Esther; women of faith like Hannah; the prophets Miriam and Anna; resilient women like those who kept vigil at the cross; supportive women like Ruth and Naomi, Mary and Martha; unlikely heroines including Rahab and the Samaritan woman at the well and of course women who give life, notably Mary the mother of Jesus and Elizabeth the mother of John the Baptist.
Paula Clifford in her book, Women doing Excellently, highlights the immense contribution of women to history, religion, society and culture. The Women's Bible Commentary, first published in 1992 by SPCK, is an excellent resource that was considered quite daring at the time. Walter Brueggemann, an American Old Testament Scholar and theologian and widely considered one of the most influential Old Testament scholars of the last several decades highly praised the book as a landmark in interpretation. It's available on the web.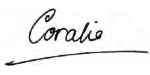 ---
Letter Archives
2016
Other Years
About the Vicar's Letter
The Vicar's Letter has been appearing in the villages Focus magazine since August 2002.
The Rev. Peter Graham also used to publish The Vicar's Letter in the parish magazine of 1964. Please see the Vicar's Letter area for these.