Vicar's Letter
October 2016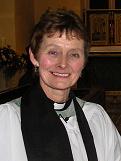 Here I am in Builth Wells, it's slightly damp outside but that's Wales.
Thank you all in the four villages for your initial welcome and farewell. I really enjoyed my five plus years with you and met many lovely people in and out of the church. Walking the footpaths with Winnie (my dog) was a great way to get to know other dogs and the people they take for a walk. Thank you to all who chatted to me, it was lovely to get to know you and I will miss you.
Winnie loves the River Wye, the fishermen are not as keen on her when she launches herself into the water with me hanging on to the end of the lead. It is beautiful walking along the river with hills in the distance and a tremendous sense of peace.
The house will, I hope, be ready for Christmas. The cottage we are in is quaint and cosy but we'll never fit our 4 adult children plus 4 partners in. Calm and reflective at all times.
Finally thank you for your generous gifts. I'm really looking forward to using the gift tokens next Spring as I transform the garden.
God's blessing and my love,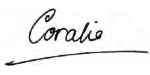 ---
Letter Archives
2016
Other Years
About the Vicar's Letter
The Vicar's Letter has been appearing in the villages Focus magazine since August 2002.
The Rev. Peter Graham also used to publish The Vicar's Letter in the parish magazine of 1964. Please see the Vicar's Letter area for these.