Vicar's Letter
November 2012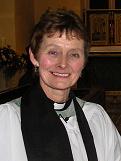 November is a month of celebration, remembrance and dark nights. At All Saints Dagnall, on Sunday 4th November at 4pm, we celebrate our Patronal festival followed by tea. Churches dedicated to All Saints can have a field day picking their favourites from the vast array of saintly rôle models although you may not find going and living alone in the desert like Saint Anthony or being burnt at the stake like Saint Polycarp or Joan of Arc quite your thing.
How do we become saints? Those of us who are great thinkers and teachers like St Thomas Aquinas, have mystical experiences like St Catherine of Sienna or defend the church against worldly powers like St Anselm may be in with a chance. There is also the possibility that if you have a bit of folklore named after you like St Swithun you'll end up with your own special day.
Alternatively, you may do the one thing that unites all of these and all other Christian saints down the ages: follow the teaching and practice of Jesus in your own way and in your own place and time with a true heart. We do not have to make grand gestures, we just need to look beyond ourselves and to love and serve our neighbours as ourselves.
In stark contrast to the celebration of All Saints is Remembrance Sunday when this year we gather at the war memorial in Eaton Bray on Sunday 11th at 11am to remember those who died in the two World Wars and think about those who have lost their lives in the conflicts that have continued to rage in the intervening years. (Google, current areas of conflict in the world, for the frightening up to date statistics).
At the same time the shops are rapidly filling their shelves with Christmas gifts and produce, all tantalizingly displayed to persuade us to spend, spend, spend. In the current climate it is easy to criticise both retailers and consumers for a spending frenzy but as the days shorten and darkness descends the need for light and hope increase and there's nothing like a little retail therapy to lift the spirits.
And now an appeal: this year please remember the Dunstable Food Bank and add something from the food bank shopping list to your shopping basket. Lists are available from St Mary's church or contact me directly and help to bring light and hope into another family's life.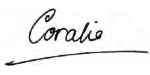 ---
Letter Archives
2012
Other Years
About the Vicar's Letter
The Vicar's Letter has been appearing in the villages Focus magazine since August 2002.
The Rev. Peter Graham also used to publish The Vicar's Letter in the parish magazine of 1964. Please see the Vicar's Letter area for these.