Vicar's Letter
May 2012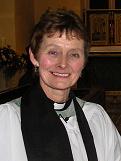 Christian Aid Week: 13-19 May 2012
Let's give the tools to help people in poverty out of poverty Christian Aid Week this year tells the story of a community in Sierra Leone that has seen remarkable change. Tenneh Keimbay's life turned around when the Methodist Church of Sierra Leone started to work in her town, distributing tools and teaching farmers simple food production techniques. She talks enthusiastically about the difference this has made: 'Now the children eat two meals a day all year round, whereas before it was one. They are growing well; they don't cry around me because of hunger. They are happy to go to school because something is in their stomach.'
Thousands of churches will stand together this Christian Aid Week to speak out for change. Some 100,000 committed volunteers will go out and put their faith into action, raising funds to help some of the world's poorest and most vulnerable people. This includes Britain's largest house-to-house collection - an extraordinary act of witness, demonstrating to our communities that we care about poverty and justice. During Christian Aid Week, 15,000 churches across Britain and Ireland will organise house-to-house collections and events to raise funds. Look out for the distinctive envelope as it drops through your letterbox and remember that the annual Christian Aid Concert, featuring young people past and present from our communities is at 7pm on Wednesday June 13th in St Mary's Church Eaton Bray.
Something to think about: Sunday 13th is also Rogation Sunday in the Church Calendar and it is a good time to remember the farmers and producers of food in our country. We do not experience the same difficulties, shortages or hunger that is too familiar in other parts of the world but the low rainfall this spring is going to seriously affect the harvest for many English farmers this year.
Almighty God, whose will it is that
the earth should bear its fruits in
their seasons: direct the labours of
those who work on the land, that they
may employ the resources of nature
to your glory, for our own well-being
and for the relief of those in need;
through Jesus Christ our Lord. Amen.
Finally I'm looking forward to the Queen's Diamond Jubilee. Planning is now well advanced for the Tea Party at St Mary's in Eaton Bray. Remember that the reply slip has to be returned to me before a ticket can be issued. Don't forget the special Jubilee service on Sunday 3rd June, 10am at St Mary's.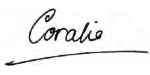 ---
Letter Archives
2012
Other Years
About the Vicar's Letter
The Vicar's Letter has been appearing in the villages Focus magazine since August 2002.
The Rev. Peter Graham also used to publish The Vicar's Letter in the parish magazine of 1964. Please see the Vicar's Letter area for these.