Vicar's Letter
July 2012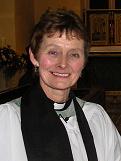 Let the little children come to me; do not stop them; for it is to such as these that the Kingdom of God belongs.
It is in these few words that Jesus acknowledges our most precious gift, children and young people, whoever and wherever they are. They could be our own children, grandchildren, nephews or nieces, the TOTS group, the pupils at Eaton Bray Academy, Edlesborough and Dagnall Schools, the Pre Schools in the four villages, the GIFT groups, the uniformed organisations and many more. Each child is precious in the eyes of God and it was wonderful to welcome so many to the Jubilee Tea party in the grounds of St Mary's on the Saturday of the Jubilee weekend. An enormous thank you to all those who made the event possible and as the children and young people of our villages begin their school holiday they will be the focus of daily prayer at St Mary's this month.
July also heralds amongst many other things St Mary's Village Carnival, the Grand Duck Race (I must remember to buy a duck this year) and Songs of Praise at St Mary's Edlesborough at 6pm on Sunday 15th. All these events are an important part of our family and community life. Following on from my letter last month the current national and international news is no better; Syria now seems to be moving towards civil war, there are continuing financial difficulties centered around the euro and unemployment, particularly amongst young people, it all makes for depressing reading or viewing. It is important for our own well being and the well being of our families and community to take every opportunity to enjoy ourselves. Focus is always packed with suggestions for all ages.
Returning to children and young people, if you cannot come along to daily prayer at St Mary's then please use the following prayer as we seek to discern God's will for our children and young people:
Heavenly Father,
you call us to nurture the children and young people in our midst,
inspire us with new vision and hope for them all,
give us grace to place them at the heart of the community
and your church and its mission here,
and build us all into a community of love and fellowship,
to your praise and glory.
Amen.
If you would like any further information please do not hesitate to contact me. Details of daily prayer times are on the notice board.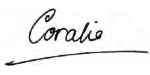 ---
Letter Archives
2012
Other Years
About the Vicar's Letter
The Vicar's Letter has been appearing in the villages Focus magazine since August 2002.
The Rev. Peter Graham also used to publish The Vicar's Letter in the parish magazine of 1964. Please see the Vicar's Letter area for these.