Vicar's Letter
April 2012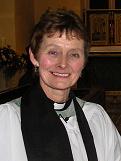 April, May and June are probably my favourite months. Spring eases its way into summer, the weather may be damp but the temperature rises, the days are longer and gardens, hedgerows, orchards and farm land seem to change daily as plants, flowers, fruit and vegetable burst into life.
April 1st this year marks the beginning of Holy Week, Palm Sunday, when Christians recall the triumphal entry of Jesus into Jerusalem: "Behold your King comes to you... humble and sitting upon an ass, upon a colt, the foal of an ass" (Zechariah 9:9-10). It might be worthwhile to reflect this year, on April fools day, the fickleness of people as their feelings can change so swiftly from celebration and joy to crucifixion. Perhaps it says even more about the foolishness of a God who, whatever we do, however we behave, still reaches out to us in love.
May is always a lovely month, not least because it has a bank holiday both at the beginning and at the end. Unfortunately we'll have to wait a little longer for the second but the compensation will be a two day holiday. This brings me speedily into June and the long weekend as people celebrate the Queen's Diamond Jubilee. The Diamond Jubilee marks 60 years since her accession in 1952. The Queen will become only the second UK monarch to mark 60 years on the throne. There will be many events that weekend (Saturday 2nd to Tuesday 5th June) throughout the country.
St Mary's Eaton Bray Children's Tea Party
In Eaton Bray we are holding a Children's Tea Party on Saturday 2nd June in the church grounds. Invitations to the tea party will be going into School the first week after the Easter holiday. There will be a reply slip and it is important to reply so that a ticket to the tea party can be issued. You will need to bring your ticket along to the tea. Jesus managed to feed 5000 - sadly I'm not quite up to that but with the help of the great bakers at St Mary's we should be able to feed about 150. Toddlers will need to bring a parent but more details will be on the invitation. It's really exciting to be working with the Annual Beer Festival for this event, I'm sure that we'll all have a great time. By the way it's free, let's party.
At 10am on Sunday 3rd June there will be a Diamond Jubilee Service of Thanksgiving at St Mary's and if you want to organise a street party or celebrate with friends and family go to the Big Lunch web site.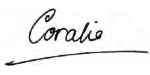 ---
Letter Archives
2012
Other Years
About the Vicar's Letter
The Vicar's Letter has been appearing in the villages Focus magazine since August 2002.
The Rev. Peter Graham also used to publish The Vicar's Letter in the parish magazine of 1964. Please see the Vicar's Letter area for these.