Vicar's Letter
February 2012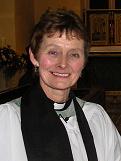 Christmas is a distant memory, we've welcomed in 2012 with fireworks, the post Christmas credit card statement has arrived and this year's resolutions to exercise more reduce alcohol and food consumption are beginning to fail Let's be positive. The Romans and the Celts considered February the beginning of spring when the days lengthen snowdrops, primroses and bluebells begin to appear despite total neglect, brightening the hedgerows. Birds are building their nests and gardeners are planning, sowing or nurturing seedlings. This is a month to look forward and there is much to look forward to. Check the listings in Focus to find out what's going on in the villages and put them in your diary.
What's happening in the Church calendar this month? February marks the beginning of Lent with Ash Wednesday on 23rd February. Shrove Tuesday, the day before, is a day of penitence and a day of feasting. It gets its name from the ritual of shriving that Christians used to undergo in the past. In shriving a person confesses their sins and receives absolution (forgiveness) freeing them from the guilt and pain they have caused. It is also a day to use up all the things that you may decide to give up during Lent and a good excuse for making pancakes.
On Ash Wednesday there will be services of Holy Communion with Imposition of Ashes (marking a cross on the forehead with powdered ash made from palm crosses) at 10am and 8pm. Details of the St Albans Diocese and North Chilterns Group Lent courses will be posted on the St Mary's web site.
This year marks the Queen's Diamond Jubilee. From Saturday June 2nd to Tuesday June 5th we have an extended weekend. On Sunday 3rd June there will be a special service of celebration at St Mary's but, more importantly, for the children of the village there will be a traditional children's tea party on the afternoon of Saturday 2nd June organised jointly by St Mary's and the Annual Beer Festival. We all hope that the weather will be fine so that it can be held outdoors but in the event of rain we still have the Hall!! Should you wish to help make this a special day for the children please contact either me (Coralie) or Ross.
Look out for more details in future issues of Focus.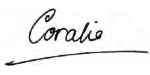 ---
Letter Archives
2012
Other Years
About the Vicar's Letter
The Vicar's Letter has been appearing in the villages Focus magazine since August 2002.
The Rev. Peter Graham also used to publish The Vicar's Letter in the parish magazine of 1964. Please see the Vicar's Letter area for these.