Vicar's Letter
October 2012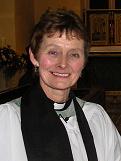 October is a golden month before the clocks go back on the last Sunday (28th) and the days shorten. Yes we do have a lie in that first morning but it does not compensate for months of dark evenings. I should really have been a dormouse or hedgehog who, having stuffed myself with late Summer berries, fallen fruits, seeds, acorns and the grain spilt during harvest, could roll up into a ball and sleep the Winter away in a cosy nest of leaves, deep in a hedgerow.
Gazing through my office window, seeking inspiration for something more positive to say, I've just caught a glimpse of a lorry piled high with bales of golden straw and am reminded that October is a good month to say, thank you.
Thank you for a great summer, it may have been damp but many exciting and amazing things have taken place. Nationally the Queen's Diamond Jubilee was a time for celebration and the rain failed to dampen the joy of village street parties, if the one at my end of Wallace Drive, was anything to go by. The Olympics and Paralympics have been a glorious celebration of individual gifts and talents, supreme skill and perseverance but above all of people of all cultures, faiths and nationalities coming together in peace with hope in their hearts and minds.
Simon Barnes writing in The Times said: Bliss was it in that summer to be alive, but to be in London was very heaven. It wasn't the finest summer of sport we have ever known: it was much better than that.It was the finest celebration of humanity in a quarter-of-a-million years of our existence. It was the best party in the history of the human race. (Possibly a bit over the top!)
Paul Hayward in The Telegraph wrote: Austerity, corruption and ineptitude turn out not to be the main picture. The mass of British people still believe in the civilising virtues of friendliness, enthusiasm and respect for the achievements of others.
Sebastian Coe in his closing speech said, Together these past few weeks we have shared some wonderful days, haven't we? In this country we will never think of sport the same way and we will never think of disability the same way, the Paralympians have lifted the cloud of limitation.
And finally a Medic, a Games Maker, travelling on the tube with Coe said, I was on duty on 7/7, that awful day. For me this is closure. I wasn't sure I should come or whether I could face it. I'm so glad I did. For I've seen the worst of mankind and now I've seen the best of mankind.
Thank you for reading this and may your October be a golden one.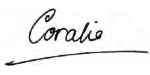 ---
Letter Archives
2012
Other Years
About the Vicar's Letter
The Vicar's Letter has been appearing in the villages Focus magazine since August 2002.
The Rev. Peter Graham also used to publish The Vicar's Letter in the parish magazine of 1964. Please see the Vicar's Letter area for these.