External Links
These links are split into the following categories:
The Church - links relating to The Church, including the local Diocese.
Village Information - St Mary's Village Carnival and other local village links.
Website - links relating to the design and maintenance of this website.
Travel and Tourism - travel and tourism information.
Other - other links, including the Charity Christmas Puzzle.
---
The Church
Church of England
The Church of England has both a spiritual and a physical dimension. First and foremost, it is about proclaiming the Good News of Jesus Christ, the Son of God. The Church of England is also the nation's church. It is the mother church of the Anglican Communion which covers 160 countries.
---
Diocese of St Albans
The Diocese of St Albans is part of the Church of England and home to more than 1.6 million people. It includes Bedfordshire, Luton, Hertfordshire and parts of the London Borough of Barnet.
---
Eaton Bray Parish Council
The Eaton Bray Parish Council website contains contacts, minutes of meetings and other information about Parish Council matters.
---
Edlesborough Parish Council
The official website of Edlesborough Parish Council, is primarily a "notice board" for Parish Council business matters.
---
St Mary the Virgin, Edlesborough
To help preserve the future of St Mary's Edlesborough, a group of local people have formed themselves into the Friends of The Church on The Hill with the aim of encouraging more people to visit the church, increasing the number of occasions when the church is used for events and activities, making a visit to the church easier and more enjoyable, and raising funds to help secure the future of this magnificent old building.
---
London Internet Church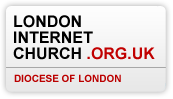 The London Internet Church is an online church based at the Parish Church of St Stephen Walbrook at the geographical heart of the City of London.
This website offers Morning Prayer and Night Prayer videos each day for you to enjoy at your convenience.
---
Churches Together
Churches Together in England is the national body set up by the churches in 1990, and has partner bodies in Scotland, Wales and Ireland. Churches Together in Britain and Ireland is the successor body to the British Council of Churches, and co-ordinates the work of the four nations.
---
Churches Conservation Trust
The Churches Conservation Trust cares for and promotes public access to over 330 churches of outstanding historic, architectural or archaeological importance, which are no longer needed for regular worship.