News Archive - January 2023
Additional Plot for Cremated Remains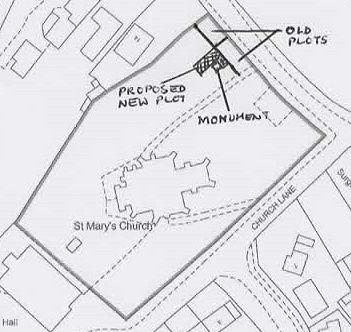 St Mary's PCC has applied for permission to designate an additional site in the churchyard for the burial of cremated remains. This will be adjacent to the existing site which only has a few individual plots remaining.
There is still one side free on the Memorial of Remembrance, and the names of those whose ashes are buried in the churchyard will continue to be recorded there.
If you would like further information, please contact us.
---
Permalink
---
Public comments are closed for this article, but you are welcome to send us your thoughts on this article via the Contact Us page.