News Archive - February 2013
Music at St Mary's - Future Programme
Tickets for all events from the Box Office: 01525 222283. (Except for the Poppy Prom) Adults - £7.50. Accompanied children - FREE.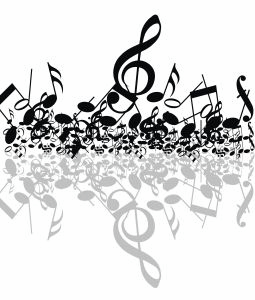 9 February 2013 – Children's Prom
Aylesbury Concert Band, gold medal winners in the Midland regional competition held in November 2012, will perform a programme designed to appeal to children and adults alike. As well as Prom favourites, including the Sailor's Hornpipe and Land of Hope and Glory, featured music may include extracts from The Jungle Book, Chitty Chitty Bang Bang, Harry Potter, Aladdin, Pirates of the Caribbean, Nelly the Elephant and Mary Poppins.
11 May 2013 – Cantata Ladies Choir
The choir will perform a varied programme, including songs from West End musicals, light pop songs and spiritual songs. Many of the members of the Luton Girls Choir joined Cantata when it was formed so expect singing of a very high quality.
22 June 2013 – Luton Symphony Orchestra
We are delighted to welcome the Luton Symphony Orchestra for their first concert at St Mary's. Look out in Focus for details of an evening that is not to be missed.
17 Aug 2013––Saxes en Q
More newcomers to St Marys, the saxophone quartet Saxes en Q will be performing a varied programme including jazz plus music by Gershwin. Also featuring Min-Min Peaker.
9 November 2013 - Poppy Prom
Tickets for this sell-out event will go on sale at the August concert. Enjoy some of the best and most rousing music from The Festival of Remembrance and The Last Night of the Proms. Tickets from £10
11 January 2014 – New Year's Concert
New for 2014 a New Year Concert of popular music performed by Aylesbury Concert Band.
---
Permalink
|
Comment
---
---
Comment on This Article: