News Archive - June 2011
Poppy Prom - 12th November, St Mary's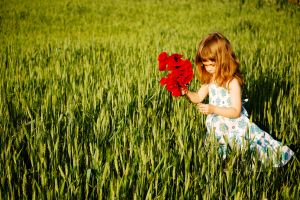 This promises to be one of the event highlights of the year. Join two local choirs and the South Beds Concert Band in an evening offering favourite music from 'The Festival of Remembrance' and 'The Last Night of the Proms'.
There will be music and verse including: Heart of Oak, Men of Harlech, Skye Boat Song, Nimrod, O God our help in ages past, Reveille, The Last Post, Land of hope and glory, Rule Britannia, Jerusalem, Auld Lang Syne, The National Anthem.
We anticipate that tickets for this event will be in great demand – they will go on sale on 10 September at the Manor House String Quartet evening. Proceeds will be shared between St Mary's and The Royal British Legion Poppy Fund.
---
Update September 2011: With ~100 performers, tickets are selling quickly. If you would like to have tickets for what should be a tremendous evening's entertainment then please contact Sharon Stilliard on 222283.
Source: June Newsletter
---
Permalink
|
Comment
---
---
Comment on This Article: