News Archive - December 2009
Peter Graham obituary
When the Spitfire pilot Peter Graham, who has died aged 86, proposed to his sweetheart Sylvia Patteson at the height of the second world war, he promised her – like him, the child of a cleric – that he would never become a "bloody priest". They married immediately after his return from Stalag Luft 1 in May 1945 and then, after finishing university at King's College, Cambridge, he became a French master at Haileybury school, in Hertfordshire, in 1948, where he taught his own younger brothers, Stephen and Martin.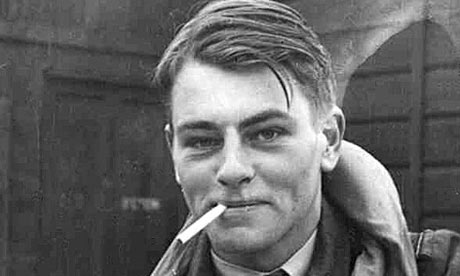 Teaching kept his interest for less than two years, and he decided to go back on his former promise and apply for the priesthood. His parish work led him from the village of Eaton Bray, Bedfordshire, in 1955, to the town of Harpenden, in 1964, where he took part in CND demonstrations. He subsequently took the somewhat unfashionable parish of Aylesbury in 1972, revitalising it and pushing for the restoration of the crumbling landmark church, which became a thriving centre for the whole community.
His final clerical job, in Elford, in the Diocese of Lichfield, began in 1982 and its main attraction was that it included a special role of counselling fellow clergy, something he had long felt was needed. He commented: "At last, some recognition that help is needed with the stresses of the vocation." Peter was a strong advocate of clinical theology and a believer in psychotherapeutic approaches to helping people, leading to a role in retirement that included supervision of priests and psychiatrists, who greatly valued his guidance.
He was a keen solver of the Araucaria crossword in the Guardian, commenting that he felt he knew the writer's mind. It was only after several years that he discovered that Araucaria was his elder brother, John, who had been writing secretly, while still serving as a parish priest himself.
Peter's autumn years brought increasing deafness and disability, but he used his new-found computer skills not only to write his (sold out) autobiography Skypilot (the term for a chaplain in the RAF), but also to rediscover many wartime pilot friends from 41 squadron. Last Christmas he flew again, in a glider. The instructor commented that the severely arthritic 85-year-old seemed to be a "typical power pilot, hard on the rudder but a natural flyer".
My father had been planning a huge family gathering next May for the 65th anniversary of his wedding to Sylvia. She survives him, along with his four children, Michael, Rachel, Tony and myself, and many grandchildren and great-grandchildren.
---
Peter's son Patrick has set up a memorial website at http://peter.graham.muchloved.com/.
Source: The Guardian
---
Permalink
|
Comment
---
---
Comment on This Article: