News Archive - May 2019
Thy Kingdom Come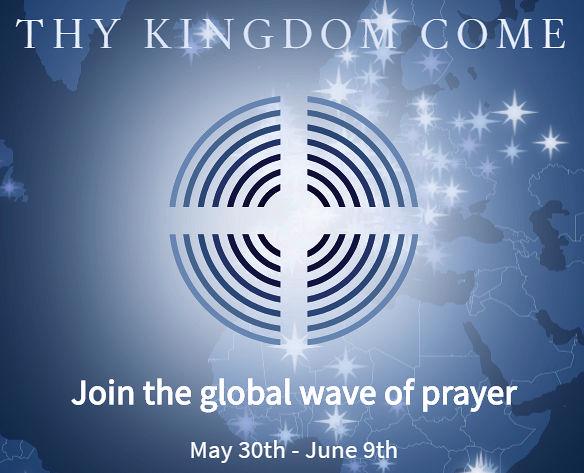 Thy Kingdom Come is a global movement inviting Christians to pray during the nine days between Ascension Day and Pentecost for more people to know Jesus Christ. Thousands of individuals, groups and churches worldwide have responded to this call and each year Thy Kingdom Come inspires countless local prayer events.
St Mary's is again joining in with the Global Wave of Prayer from Ascension Day to Pentecost 30th May to Pentecost 9th June 2019.
We join together with 65 denominations and 114 countries which is very exciting; we are registered on the map as a participation church. Please join us for this exciting week.
You can find out more by going onto the web site www.thykingdomcome.global
We start the week on May 30th Ascension Day at 7.30pm with an Ascension Service at St Mary's. All sessions onwards are for half an hour and are held at 10am and 6pm the exceptions are as follows:
Morning session Sunday 2 June 10am church service
Evening session Tuesday 4th June 7.30pm prayer Praise at Dagnall church
Morning session Wednesday 5th June 10am church service
Morning session Sunday 9th June 10am Sunday service
Evening FINISHES at St Albans Abbey BEACON Celebration at 6.30 pm.
---
Permalink
---
Public comments are closed for this article, but you are welcome to send us your thoughts on this article via the Contact Us page.