Current News
Your toilet twin is part of a chain reaction that changes lives forever – as Kanchana's story proves.
Thanks to your support, Kanchana* has helped bring toilets to every home in her village! Before our work began, Kanchana and the other women had to go to the toilet outside - in the dark. Culture dictates that women cannot be seen squatting in the bushes. Disease was rife. Then our local partner organisation, Sacha, invited the women to come together to discuss the village's problems. Kanchana took it upon herself to ensure everyone attended. It wasn't long before the men got involved too. Kanchana and her husband were the first to build a toilet. Then they helped their neighbours. Now, every house in the village has a latrine and Kanchana's community is widely known for its cleanliness. I'm proud I helped make my village open defecation-free and clean', says Kanchana. 'My husband and father-in-law admire my self-confidence and boldness now!'
---
Front Row Theatre Group presents 'Look Who's Talking', a hilarious comedy by Derek Benfield, at Eaton Bray Village Hall from 12 - 14 October 2017.
Tickets from box office on 01525 222283. Don't miss it!
---
On 5th November 2017 at 3pm we will be holding a service to remember all those who have died during the last year and in previous years. Everyone is invited to attend to remember relatives and friends. If you would like names to be read out, please add them to the list in church. After the service we will serve tea and cakes.
---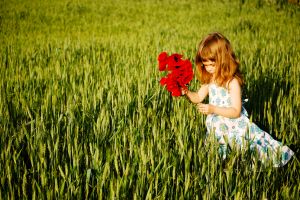 Tickets are now on sale for the performance of the 7th annual [email protected] Mary's Poppy Prom to be held at 7.30pm on Saturday 11 November 2017 at Eaton Bray Church.
As usual the concert will combine music for a Festival of Remembrance during the first half followed by music typical of the Last Night of the Proms in the second half. We have a fantastic programme of music for this year's concert which will be performed by South Beds Concert Band, Dagnall Community Choir plus a fantastic soloist Karen Logan who gave us wonderful entertainment at a concert back in June.
The programme for the first half, other than for the act of Remembrance, is entirely new for our Poppy Prom and includes, this year, music to commemorate the Falklands war and the Kosovo conflict. The mood in the second half is entirely different – we let our hair down with well known, popular music with plenty of audience participation – both new music and songs familiar to 'Last Night' performances.
I hope we'll see you there. Order you tickets now to avoid disappointment. Tickets are £12.50 from the Box Office – 01525 222283.
---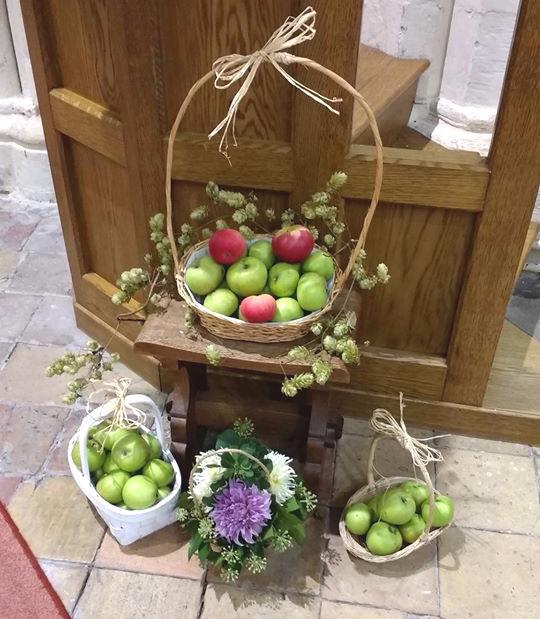 Next Sunday, 17th September 2017 at the 10am service, we will celebrate our Harvest Festival to give thanksgiving for the harvest, our food and for all God's wonderful gifts. We do hope you will want to be there to join in our thanksgiving including the singing of traditional harvest hymns.
You are invited to bring along produce either on the day or on Friday morning when it will be used to decorate the church and will be subsequently sold off after the 10am service to raise money for the Bishop's Harvest Appeal, entitled 'Full of beans' in support of communities in The Philippines.
---
What a treat we have in store for you on Saturday 8 July at 7pm soprano Emily Haig and Karen Logan, mezzo soprano, will bring a fun and interesting programme of classical and musical theatre favourites to St Mary's.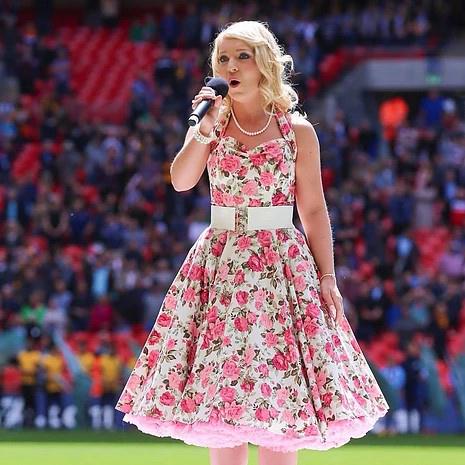 On 27 May Emily was the anthem singer for the Emirates FA Cup Final, broadcast live to 100 million people worldwide and she regularly performs her own concerts throughout the UK and with choral societies and male voice choirs. Emily and Karen have performed together on many occasions and are looking forward to bringing their "Let's Hear It For The Girls" concert to Eaton Bray, along with their pianist, acclaimed musician Adrian Boynton, who is also Director of Music at the Church of Christ the Cornerstone, Central Milton Keynes. Emily will be premiering a new Royal Anthem by composer in residence to Cruse Bereavement Care, Olga Thomas, which commemorates Her Majesty the Queen's 65th year of reign, entitled Royal Sapphire, and for which Olga will be accompanying Emily on the piano.
Emily has become Wembley Stadium's favourite soprano having been invited to perform the National Anthem on nine occasions on behalf of the Football Association and Football League, all of which were also broadcast live on both TV and radio to an audience of millions. She is becoming one of the UK's best loved sopranos: with the looks and style to go with it.
In 2016 she performed the anthems on behalf of Scotland and Australia as part of the Rugby League Four Nations tournament, both of which were live broadcast on BBC and Radio 5 Live.
In April 2017 Emily was on the grid at Silverstone performing the National Anthem before the FIA World Endurance Championships, the UK first leg of the Le Mans racing series and on 16th July will be opening the 2017 Formula 1 Rolex British Grand Prix.
Emily has royal connections in 2016 she was invited to perform two tracks on a celebratory album recorded by Her Majesty's Royal Marines to mark the 90th birthday and long reign of Her Majesty the Queen and she was chosen to record two Royal lullabies specifically written for an album in honour of Prince George and Princess Charlotte. In March 2017 she recorded another anthem written specially for Emily commemorating Her Majesty's Sapphire Jubilee.
Planning is already taking place for this year's Poppy Prom in November at which we have invited Emily Haig as our principal soloist.
Tickets are £10 for adults and children have free entry, with profits benefitting St Mary's. Interval refreshments will be on a donation basis.
This will be a memorable concert so please phone 07771 702136 / [email protected] for tickets. For further details please see Emily's website www.emilyhaigsoprano.co.uk
---
---
Archived News
Please see the St Mary's Eaton Bray News Archive for links to archived news about St Mary's.