News
Scarecrow Festival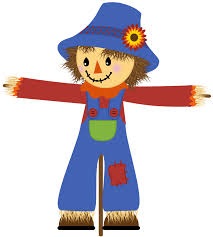 As we cannot have Carnival this year, St Mary's is holding a Scarecrow Festival during what would have been the Carnival weekend, 3-5 JULY; the theme HEROES is the same as planned for Carnival.
During this difficult time, we have certainly seen lots of heroes in our local community and beyond, but you can choose any hero you wish. All you have to do is construct your scarecrow in your front garden or other prominent place where it can be seen from the road. This is a great opportunity to involve the whole family in a fun community activity.
Register your entry on our contact page giving your name, address and details of your Scarecrow Hero. Judges will view your entry (without calling on you) and winners in the four villages will be chosen.
There is no entry fee but we are asking for a donation to be made on our online giving platform give a little. St Mary's, like all charities has been affected by reduced income during this time. All proceeds from the event will be shared with Dunstable Foodbank which was to have been one of the major beneficiaries of Carnival this year.
---
Permalink
---
Public comments are closed for this article, but you are welcome to send us your thoughts on this article via the Contact Us page.